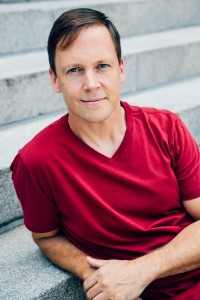 Robert Pound is currently Professor of Music at Dickinson College and Director of the Dickinson Orchestra (Carlisle, PA).  His compositions include orchestral works for the Atlanta Symphony Orchestra (Heartenings, charged with invented time, 2011, and Irrational Exuberance, 2005) and the Columbus Symphony Orchestra (Columbus, GA), which commissioned his a luminous jewel lone jointly with the River Center for the Performing Arts in celebration of that venue's opening in 2002.  The St. Louis Symphony Youth Orchestra commissioned Pound's Fêtes and Fireworks in celebration of its 35th anniversary, and the Youth Orchestra of Greater Columbus commissioned Cover to Cover for the occasion of the opening of the city's new public library in 2004. He has received commissions from such distinguished ensembles as the Corigliano Quartet, the Timaeus Ensemble, Alarm Will Sound, the Florestan Recital Project, and the Murasaki Duo.  Among performances of his works are two Carnegie-Weill Hall premieres.  In 2000, The Clarke Forum at Dickinson College commissioned Pound's song cycle on texts of Oscar Wilde, The Orbit of the Soul, in honor of the centenary of Wilde's death.  His works have been featured by the Verge Ensemble, the New Juilliard Ensemble, and at Fondation Bemberg (Toulouse, France).
Pound has served as a cover conductor for the Atlanta Symphony Orchestra and as a guest conductor with Verge, the performing ensemble of the Contemporary Music Forum of Washington, DC.  With Verge, he performed at the June in Buffalo Festival in 2009.  In 2007, Pound was both guest conductor and composer with Alarm Will Sound for the premiere of his composition plays well with others.  As a Fellow at Tanglewood Music Center in the summer of 2003, Pound participated in master classes with Robert Spano, Christoph von Dohnányi and Kurt Masur, and he conducted Peter Lieberson's Razing the Gaze in Seiji Ozawa Hall as part of the Festival of Contemporary Music.  He was Music Director of the West Shore Symphony Orchestra from 2000 to 2002.
In March 2002, Pound was Resident Composer at Columbus State University.  He was guest composer, teacher and lecturer at the University of North Texas in April 2010 and also at Luther College in October 2010.
In Spring 2011 the Atlanta Symphony Orchestra called on Pound to act in both professional capacities, inviting him to conduct the ASO on April 29 and commissioning him to compose a fanfare in honor of Music Director Robert Spano's tenth anniversary with the ASO.  The fanfare was premiered May 19, 21 & 22.
Pound holds a Bachelors Degree from the University of North Texas and Masters and Doctoral degrees from the Juilliard School.